How to Start your own Hardwood Flooring Business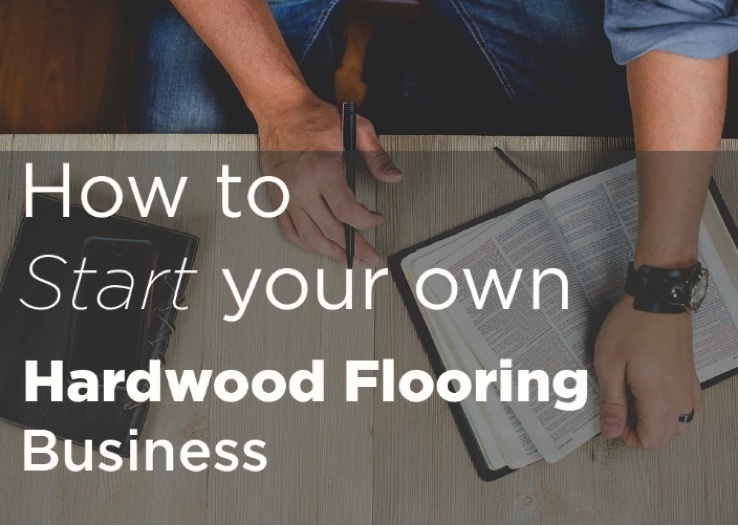 A hardwood flooring business is a good idea if you would like to start a business of your own. Each house needs a floor in it, and you would definitely find a lot of customers if you sell hardwood flooring. If you're really interested in starting a hardwood flooring business, here is a short guide for us so that you will be off to a good start:
Have a business plan
To best start a business, coming up with a business plan is key. Planning is an important step in starting a business that impulsive business owners take for granted, exposing themselves to huge losses, making them terminate their business sooner or later. It is essential that you do a business plan.
Doing this will give you a better look at your market so that you can come up with your business strategy. It's also good to have a guide on how to operate your business so that you will be an organized business, one that doesn't work randomly, but systematically.
As a hardwood flooring business, we recommend that you include provisions on your business plan on how you intend to keep inventories, on how many clients you can serve at a time, on how much to charge, as well as how to do basic marketing so that customers know you and find you.
Set your price
We mentioned pricing as part of the business plan and we would like you to discuss it even more. As a business, you are definitely looking to realize profits.
The most basic way to know how much you'll price is to determine the costs involved. Consider all costs like materials, supplies, labor, and the markup that you would like to include. Another way to help you set your price is to check your competitors. See how much they're charging and determine if the same price, a lower price, or a higher price will work for you.
Further your knowledge and skills
When setting up a business, it is essential for your customers to feel that you are the best around. To do this, make it a commitment to keep yourself abreast with the latest practices when it comes to hardwood flooring.
There are lots of ways to do this. You can do on-the-job training with known flooring contractors, you can participate in apprenticeship programs, and you can also get certified. There is a number of certification programs for flooring contractors that you can join in so that your customers can find that you are the best hardwood flooring business around.
Determine the location of your business
Finding the right location can spell a big difference for any business. Before you start your business, find the best location to start a hardwood flooring business. Should you decide to start a retail hardwood flooring business, you are best to set up a showroom in a visible location that has high foot and vehicle traffic. If you would like to start a wholesale hardwood flooring business, you are better off in a larger area that can fit a warehouse but should also be very accessible.
Assess your competitors
It is a good idea to check the competition for any business. Know your competitors' strengths so that you will be able to do the same for you. Also, understand their weaknesses so that you can address these and that you can be better than them.
It is also a good idea to evaluate their service offerings. Check what services they lack and assess whether or not you can offer their shortcomings. Customers would appreciate a one-stop-shop so if you can provide a full-service business, it would be great! But if you cannot, please don't push it. As you assess your competitors, it's also a good idea to evaluate yourself and your potential business.
ARE YOU READY TO START YOUR OWN HARDWOOD FLOORING BUSINESS?
A hardwood flooring business is a really brilliant idea for a business. If you are decided that you would like to start on this venture, just follow our tips above so that you will be able to start your business well.
If you are able to start your hardwood flooring business, you are opening yourself to such a lucrative industry. Be serious from the planning stage so that you will truly be prepared to launch a business that has the potential for growth and future expansion.
Author Bio:
Abby Whitmer is a Digital Strategist at http://www.prime-floors.co.nz/. She blogs to different sites about Entrepreneurship and Money Management. She's just another college student who acquired a student loan, and that's why she's so resourceful in life.