5 Effective Ways to Fund Your Child's College Education without a Scholarship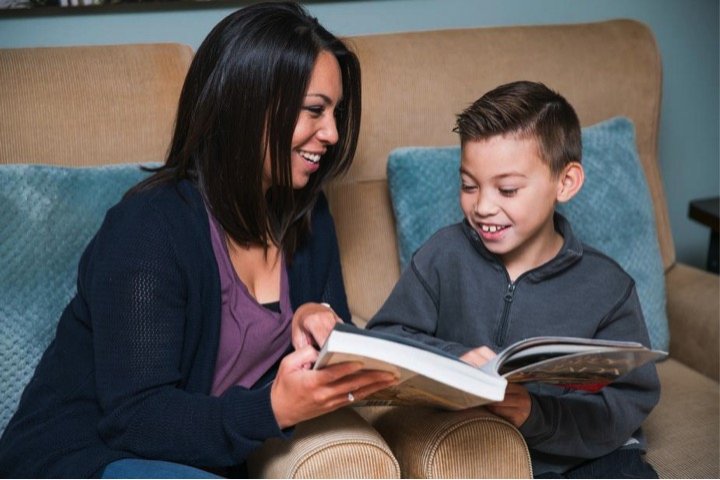 You might have spent your morning sipping your coffee while watching your kids play in the living room. It dawns on you: this moment won't last forever. Eventually, your kids will grow up and attend school. You know how important it is for them to be literate; you know how important a degree is to be called competitive in the industry.
Of course, as a parent, you trust that your children can handle the competition, but what if the opportunity's bleak for a scholarship grant? Are there other ways to fund your child's college education without a scholarship?
Thankfully, there is a way to fund your child's college education without expecting a scholarship grant. Here are 5 effective ways to check out on how to fund your child's education:
Grant Awards
Aside from scholarships, there are other options like grants that are given out by the government, by a state, or even by colleges themselves. The good thing about these grants is that you don't need to repay them!
These grants are awarded to individuals based on their financial status, and/or determined by your declared income on the FAFSA (Free Application for Federal Student Aid).
Once you've sent your child's application, the school will send you an acceptance letter, along with the grant as listed on the financial aid award letter. Some schools may not send it along with your acceptance letter, so it pays to research and talk with other people who were awarded grants.
According to a survey, public college yields a total of $5000 in average and around $16,700 for private colleges. Some grants come from the government, but the majority of the grant awards come from the college itself.
Because most colleges shoulder the expenses for your child's education, they consider how much you can afford to pay for your child's tuition and fill the remainder with the grant aid. Some colleges pledge to go beyond what it is intended. This is a big opportunity for most families who would want to send their kids to a better institution; however, whether you are eligible or not is at the college's discretion. It may be too early for you to think of grants, but consider this: grant aids will become "repayable" if you are awarded a scholarship or perhaps given another grant.
Financial Aid
Surprisingly, you can haggle over your financial aid. Those who have already applied for a financial aid suggest that you should hand in a written formal appeal, then to follow up your appeal via phone call.
On the other hand, once your kid is applying for financial aid, help them to "sell" themselves. Let them emphasize that they are a worthy student for the school, and also mention if they had or hadn't received any aids from another college.
Moreover, you can also appeal for a better financial remuneration if your kids explain your financial situation. In the future, you might be afflicted by an illness or other medical bills that can affect your financial situation. Since your FAFSA is based on the prior year's income, it's also better if you can explain that in detail, too.
Get a Part-Time Job
While one job is stressful enough, having another job can help you make ends meet. It may be difficult at first, but eventually, you can juggle your workload in a breeze.
On the other hand, if your child is already capable of working part-time, there are numerous part-time jobs available for them. Some establishments near the campus accept part-time workers, or they can even apply at their own school! They just need your FAFSA to qualify. Work-study programs are the best option if you want to your child to balance your studies and work. As an undergraduate, they are paid hourly wages, but they cannot exceed those hours set by the university, so they can still focus on their studies.
Work-study jobs usually are:
Cafeteria Worker
Campus Tour Guide
Dorm Receptionists
Library Assistants
Research Assistant
Research Study Participant
If your child doesn't qualify for the work-study program, there are other part-time jobs available for them to enjoy:
Bike Shop Mechanic – love bikes? This one's for you!
After School Teacher/Tutor – this is especially rewarding if your son or daughter loves to teach, and love kids as well.
Lifeguard – you actually need to get certified for this one but learning how to swim is a life skill you will need!
Graphic Designer – it can be surprising how kids nowadays are more adept at graphic designing than us folks. Because of the high-demand on images on the Internet, your kid will surely love doing this as a part-time job.
Borrow Money from Federal Government or from a Private Lender
It's not that we discourage this but getting a person should be your last resort. This should be your last card if all options have been exhausted. Getting a loan from the federal government or from a private lender may cost you more in the long run. However, this helps you safeguard your child's future by making college more affordable. Private money lenders may be expensive, so you should consult federal loans first as they offer lower interest rates. FAFSA is your friend — you need to fill this up again to qualify for a federal loan.
Since federal loans offer lower rates than a private money lender, let's focus on it further. With federal loans:
You can get a federal loan no matter how much your family income is.
You can borrow up to $5,500 — this is limited to first-year undergraduates.
If they found out that your child may have a more financial need, they will allow you to borrow a subsidized loan. This kind of loan will only accrue interest after they graduate.
For parents: You can get a PLUS loan to help pay for your child's education.
PLUS loan requirements: they will check your credit rating, and charge a higher rate.
PLUS loans are determined by schools — typically it is the fee minus the other financial aids you have.
Enroll in a Community College
There's no shame in enrolling in a community college. While it may not be as prestigious as the other universities, it's better than not going to college at all. You can save more by letting your child stay with you to lessen boarding expenses. Enrolling in a community college is way cheaper; in one college, a two-year' worth of tuition and fees, plus textbooks can cost you $7,800.
As you continue sipping your coffee and thinking how to safeguard your child's future, your future decisions will reflect on their performance and capability. Going to college isn't just some fantasy dream or a "privilege of the privileged". As early as now, we recommend that you think and ponder on some ways on how you can help your kids get the education that they deserve. There's nothing too early or too soon when it comes to our children's future.